WHY YOU NEED AN EXPLANATORY VIDEO
Animated Video Expository Coporativo - Whiteboard Presentation -Video
At the time, we all considered the possibility of explaining our business clearly and creatively.
The effectiveness of an explanatory video can be measured by many factors that can be considered and measured. Apart from the pleasure of producing your great story in an animated graphic. You can highlight your qualities and potential, generate a brand image and visually surprise.
Build trust, modernity and visualization in search engines. There is always something important to tell.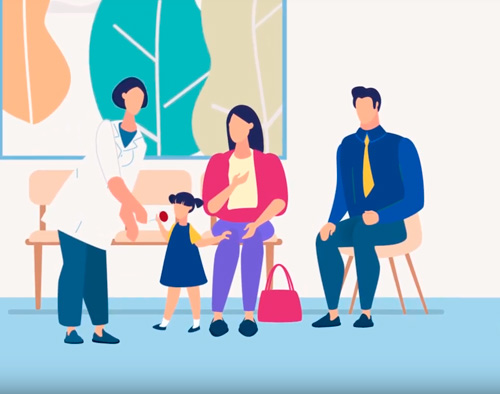 There is always something important to tell.
1.Let's look at the numbers
100 million Internet users consume videos every day. 9 out of 10 see the videos of the brands they follow and 65% of them end up visiting the web after doing so. Almost half of Internet users between the ages of 25-54 share online videos that already occupy 50% of all mobile traffic. In 2018 it accounted for 84% of all traffic on the Internet.
The animated explanatory video is the King of the apps and websites that are advertised.
In 2018, online video accounted for 84% of all Internet traffic
Consuming video does not require any kind of effort on the part of the user (let's face it, it is somewhat vague by nature).

Just press play and watch. Audiovisual content is infinitely more entertaining than reading a text and attracts the user's attention for much longer.
Concepts are summarized and a brand image is generated in the most dynamic way possible.
Videos are more likely to be shared than any other content. Especially those of emotional content and humor. But beware! Never tell an agency "I want a viral." Virals are not born, they are made. What matters is knowing your audience well enough to give them exactly what they want. And they will be the ones who decide if they share it and how much. But to start working, keep in mind one fact: 90% of the videos that are shared contain stories that appeal to the emotions (whether positive or negative).
We always recommend to emphasize a good script, it is what in the long run will create a greater potential for impact. Appealing to emotions is a resource that creates an ultra powerful brand image but you can also provide solutions to your audience about the characteristics of your product.
4.Increase conversion rates
90% of online buyers affirm that video helps them in the purchase decision and 85% are willing to buy on pages where there are videos because the audiovisual content makes the product more attractive and helps them understand it. In an Email Marketing strategy, the inclusion of video is almost magic: it increases the open rate by 5.6%, the CTR by more than 96% (according to Implix), and reduces unsubscriptions by 75% (according to Forrester Marketing). In the case of landing pages, conversions increase 80% when they include videos.
The same information fits in one minute of video as 1.8 million words
 The video allows you to explain your message with many more resources and in a much more creative and emotional way. The images, sounds, montage and voice-over are much more effective in telling your story. In addition, it has been shown that 80% of users remember a brand much better after having consumed videos of it, generating a greater impact and memory in the memory of your consumers. We will always encourage you to create a video that has an ingenious script and that goes beyond the classic promotional video.
As videos attract attention -increasing the time spent on our page- and are shared, they benefit natural positioning. Specifically, they are 50 times more likely to appear on the first page of Google than any other content (according to Forrester Research). A user can spend 5 minutes consuming videos on a brand's site from their tablet (it is the device where they are most consumed) and three minutes on their smartphone.
The videos will help you position your brand in search engines like Google
Do not forget that today YouTube is the second largest search engine on the web so the presence of your brand there will surely allow you to increase your visibility online. But in addition, by increasing the time that users spend on your website, the inclusion of a video in your  home  will also improve the positioning of your site in Google.
7. They begin to compete with television
Surely you have noticed that you yourself – or many people you know – watch television less and less to consume series and online content. And it is not for less, there are already data. 42% of online video users admit that they watch less television than before. In addition, the prime time of both audiovisual contents coincide -from 2:30 p.m. to 3:30 p.m. and from 10:00 p.m. to 11:00 p.m.-, which augurs that this trend will end up becoming a real competition. young people we already know what there is.

The prime time of online video already coincides with that of television
8. Do not have to be expensive
There are many alternatives and prices to consider, from online platforms to do it yourself such as Renderforest, Animaker, Doodly etc to agencies or cheap freelancers who often use those same platforms to create them.
Nowadays audiovisual pieces must be specifically designed for digital. And although a campaign video requires a professional production to carry it out, an animation requires much less resources than creating a piece with actors, and the possibilities increase since there are no limits to creating a situation that is represented by graphic concepts such as drawings. or infographics.
There are many specialized agencies and different prices to see portfolios and videos of samples or previous work to ensure a professional result and then have scares.
You also have many websites from where you can make your animations yourself for the price of a small subscription that goes from 15 euros to 90 € depending on the plan you choose, such as RENDERFOREST  where you can also create your video on the platform and then pay from € 10 to € 40 to download your video according to the resolution you choose, here you can see an example of what you can do, see a low resolution example of a video made with Renderforest.
On the other hand, the video content of your blog or social networks can be as homemade as that of your users. From uploading a product tutorial to YouTube recorded with a mobile – yes, with a tripod and some grace – to small fun or explanatory audiovisual pills with any of the dozens of mobile applications (Vine, Instagram, Cameo, MixBit, etc) Very simple to use and that allow you to edit, put filters and add music and texts from the smartphone itself.
9. Users and social platforms and know
Users are already consuming video (you get on the car or not). And social platforms know this and act accordingly. After buying Vine, at the end of January, Twitter opened the possibility of recording, editing and sharing 30-second videos from its app.
 Facebook, aware of the importance of online video, has bought the startup QuickFire Networks, which compresses videos to reduce the data consumption of its users.
10.Is the time to bet on video
Online video  – and consequently use it for our marketing strategies – is a revolution in progress that in 2018, already accounted  for 84% of Internet traffic . A revolution that connects you with your audience, speaking the same language as them, creating content that interests them and in the format they like.
If you have not yet created audiovisual content for your business, you are wasting this enormous opportunity. Don't let another minute go by without your product shining in search results and on social media. What do you think? Do you dare to create your animation video with us?
We can also advise you on the whole range of possibilities and possible problems.